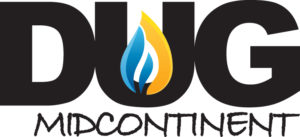 ​Get lean, accept the new norm and build a culture around it.  That was the theme of the 2017 Hart Energy DUG Midcontinent oil and gas conference.   From Fourpoint to Newfield; to Devon and Continental; all of the oil and gas operators specifically addressed how they are focusing on getting lean and optimizing their businesses.
​Doing more with less was the theme of the day, because all the successful operators have realized that they have to accept the new norm of $50-$55 per BBL of oil in order to achieve their results.
​
​How are teams streamlining their operations and achieving optimized results?
​
Longer Laterals – Horizontals are getting longer as operators look for ways to reduce overall costs while improving well performance.  George Solich, president and CEO of Fourpoint Energy, stated that for a 65% increase in costs on laterals they are doubling their production.
​Well Spacing & fracks – All producers at the conference mentioned that they are broadly focused on the amount of proppant, the balance of fresh and recycled water and adjusting their spacing of their wells in order to optimize their oil and gas production results.
Big Data Analytics – If you haven't heard of big data analytics, you need to get familiar with it.  These teams are utilizing massive amounts of data on fracks, geology, lateral lengths and well results to build large data-bases.  These data-bases are then fed into artificial intelligence (AI) programs to look for cause and effect relationships between actions and results.  This all leads to better predictability of results!
​So what does this mean for the midstream space and other service providers?
​
Get lean – The oil and gas industry has had a renaissance in regards to operations.  Many of the six sigma and lean manufacturing process that other US industries have adpoted; have made their way into the upstream side of the business.  As they say, as drilling goes, goes midstream.  We would be wise to adopt and implement some of the same processes and procedures that the oil and gas operators have.
Accept the new Norm – $50-$55 per BBL oil and the pricing environment it provides is the new reality.  In the near-term businesses would see better results focusing on optimizing their companies, as oil and gas producers have, rather than waiting or chasing the next big boom.  Most presenters stated that the $50-$55 per BBL range is here to stay for the next few years.
Build a culture around it – Changing cultures and getting buy-in from team-members is extremely difficult.  However, there's no time to start like today, and continuous improvement (Kaizen) is a staple at producers like Alta Mesa.  Hal Smith, President and CEO of Alta Mesa, stated that they have built a culture around communication and continuous improvement of a 30 year asset.
What does this mean for Gateway and our customers?​
Gateway Companies has accepted the new pricing norm and focused on these types of improvements for the last 3 years.  Our pipeline construction division has horizontally integrated more services, like directional boring, hydro-excavation and right of way reclamation in order to get lean and reduce costs for our midstream clients.  In-turn, this means that our customers can expect that everything from project management to pipe welding is in sync to deliver projects on schedule.  Gateway's survey division has some of the most experienced land surveyor's in the business and has built a culture around exceeding our customer's expectations.  This broad knowledge base, assists team Gateway in reducing the time clients deal with land survey related issues so they can focus on the big picture.
Hart Energy's DUG Midcontinent conference provided a significant amount of insight about the Oklahoma oil and gas fields as well as how US operators are dealing with this pricing environment.  If you are interested in learning more about the conference or about Gateway, please reach our to me directly or any of our team-members.  We are always excited to establish a better understanding of our customer's businesses and how we can be helpful to them.
​